Providing Satellite Internet in every corner of the country
Gravity knows New Zealanders love their remote corner of the world. But even if your driveway's 5ks long, or it takes a boat ride to visit the neighbours, you still want to get online. They're a Satellite Broadband company that works as hard as you do and with their services, you can do more online from right where you are.
'Get Gravity. Then get on with it.'
We facilitated workshops, gathered insights, developed strategies, crafted content and rolled out a regional marketing campaign to launch the new Gravity brand and services.

Completed projects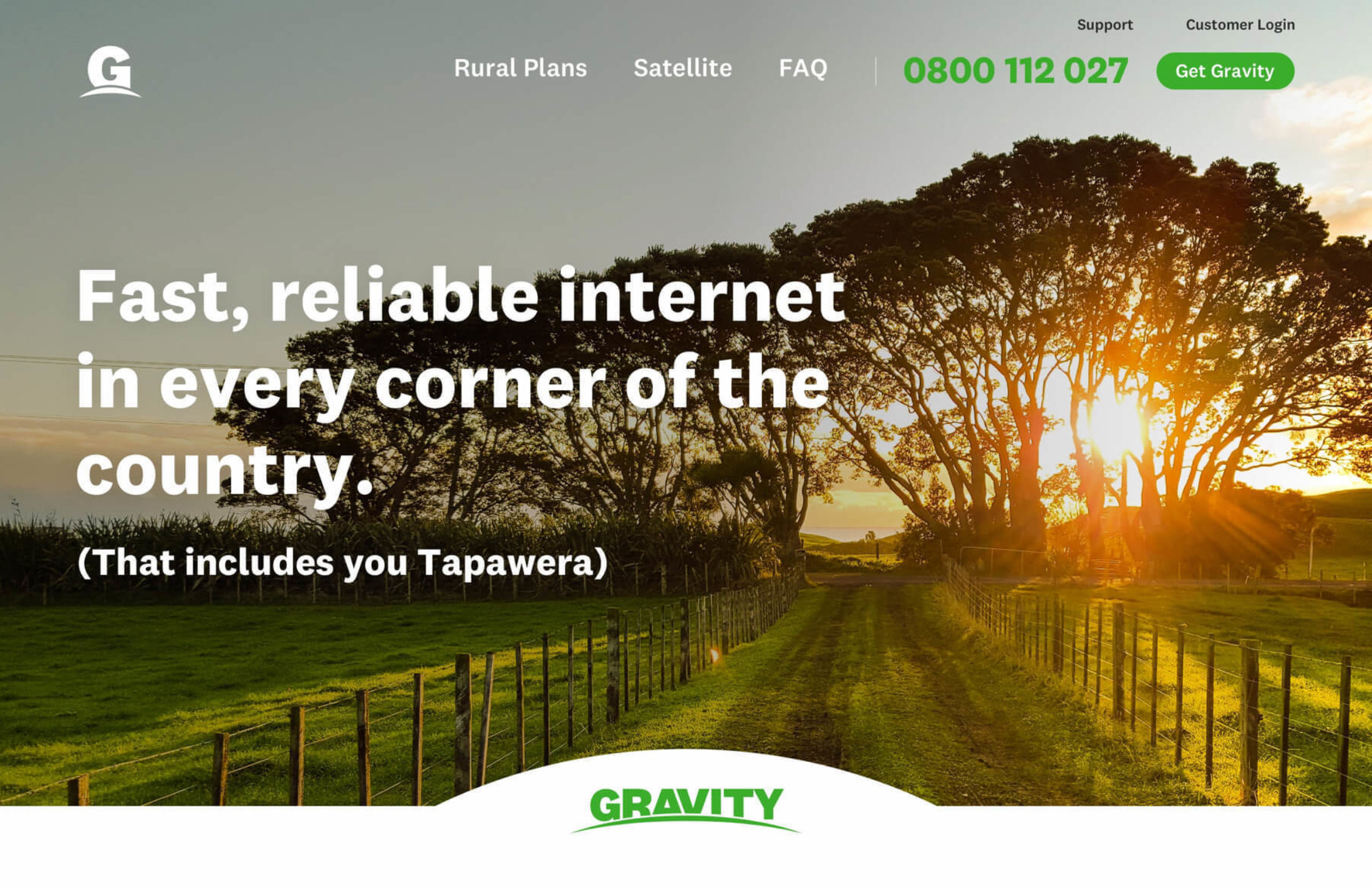 Gravity Internet is a fast, reliable internet service beamed directly to your home or business from a satellite in orbit. Not limited by cables in the dirt, Satellite Broadband caters to virtually all of New Zealand's remote and hard to reach locations, from the bottom of the South to the top of the North. 'That includes you Kaikohe!' Now you can do more online from your corner of the country.
'Get Gravity. Then get on with it.'
Strategy +
Design +
Digital