Sharing the ocean's beauty, sustainably
Ocean Shell is based in Riverton, New Zealand – a close-knit coastal community. In addition to processing over 80% of New Zealand's abalone shell harvest, we supply a range of shells from the South Pacific including White and Black Mother of Pearl, Trochus and Green Snail. Sustainable and ethical practices underpin everything we do. Our focus on quality and beauty ensures the appreciation of all designs and products that use Luméa shells and materials.
Luméa's shells are hand-graded by people who have spent years understanding the calibre, weight and colours of each individual shell.
Completed projects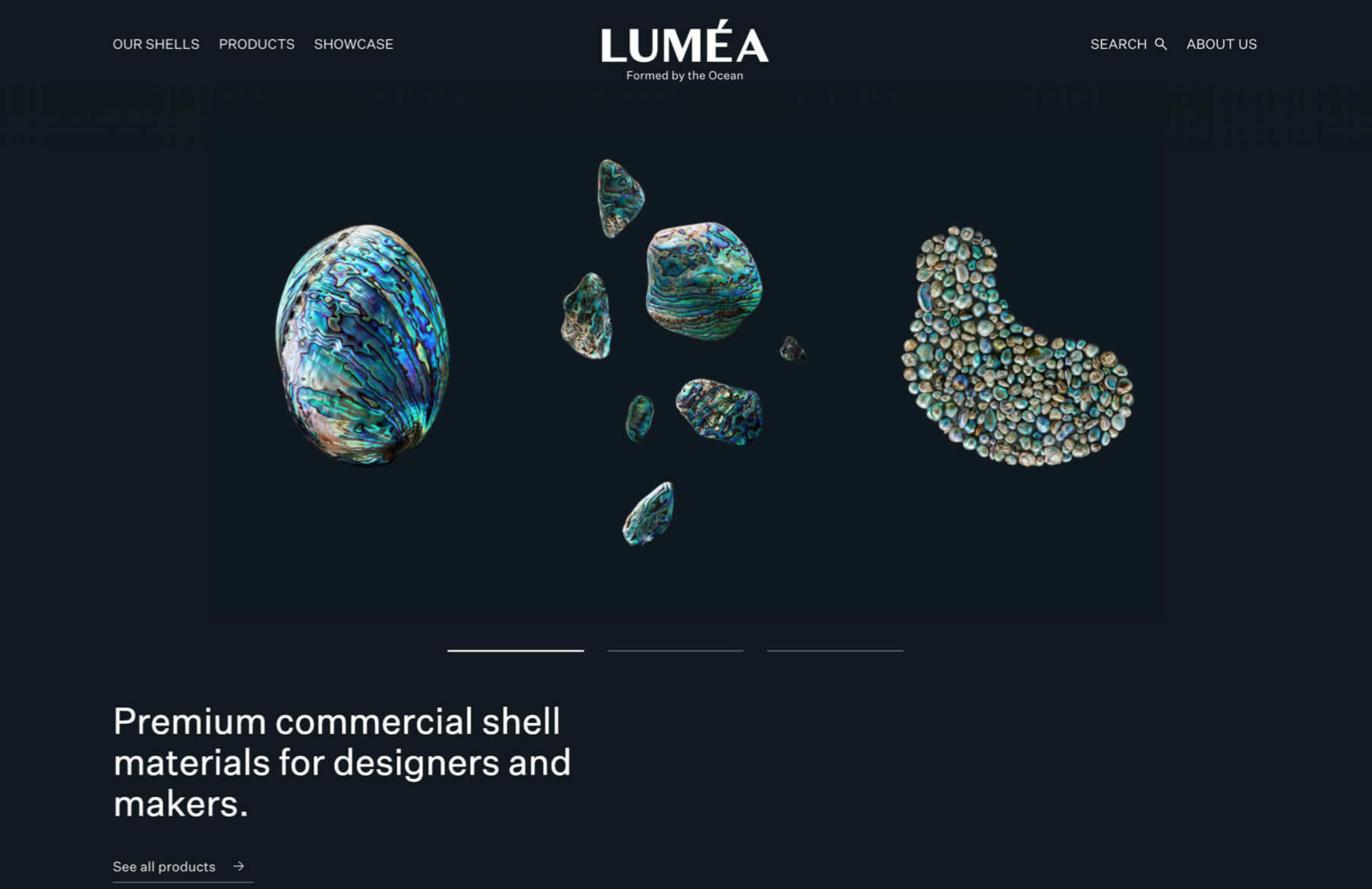 Luméa is a luxury shell ingredient brand - the worlds largest wholesaler of shell products. We collaborated with Richards Partners who created the Luméa brand; laying down all the design & content foundations. The Luméa team are a great bunch of people we love working with. We helped guide and lead their digital strategy, UX design, CRO (conversion rate optimisation), SEO, AdWords, and development.
Strategy +
Identity +
Design +
Digital +
Marketing +
Content