Positively shaping human experience through design
Identity is the understanding of self, grounded in place, culture, heritage and sense of purpose. They know from long experience that the most authentic, successful and enduring projects are those that reflect the shared identity of the community.

Warren and Mahoney's team of 300 work as one integrated studio across our seven locations. They see themselves at the service of their clients, and of the community, and they take this approach to deliver long-term, sustainable outcomes.
Completed projects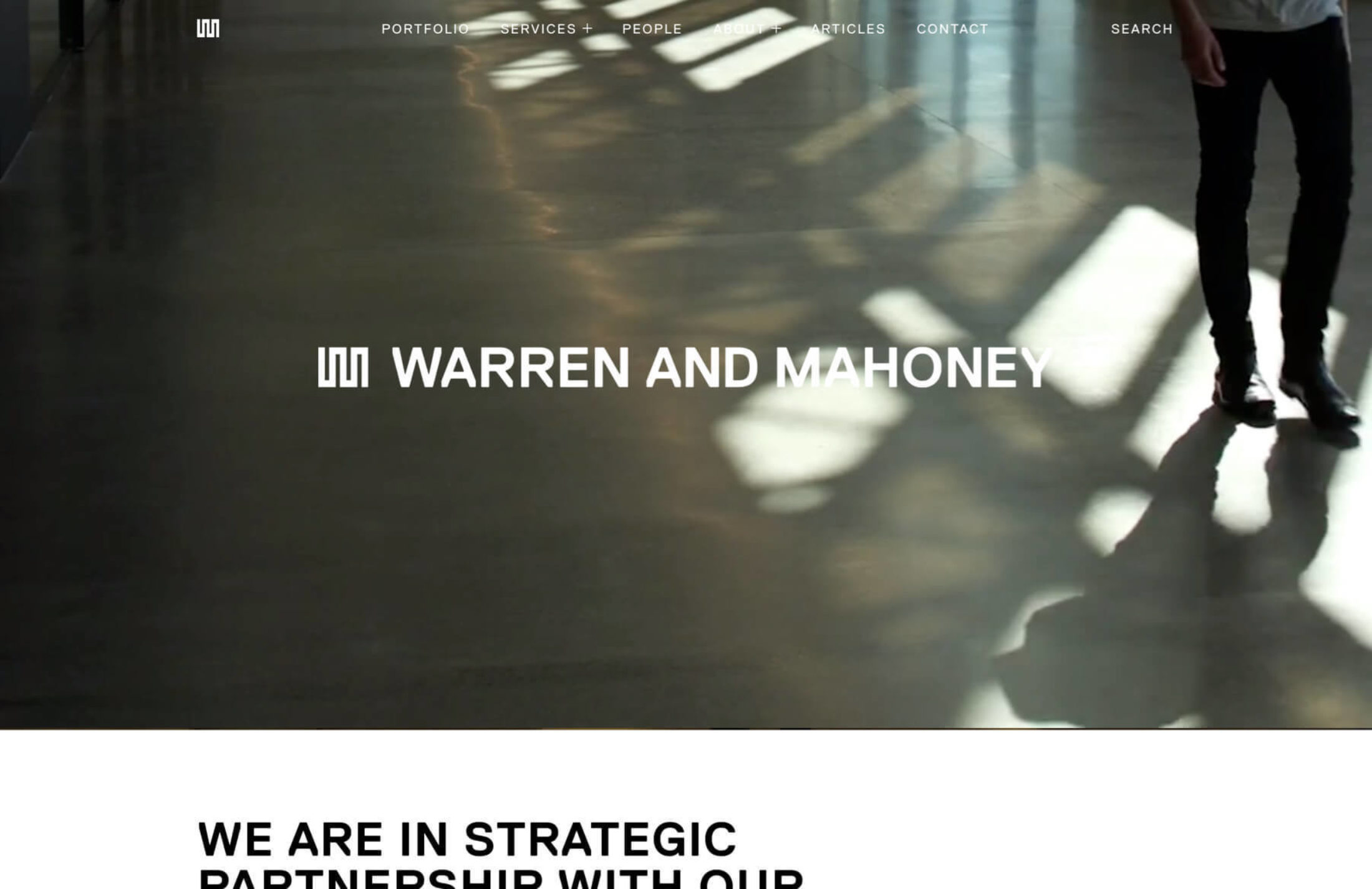 We collaborated with Alt Group to launch a new website for Warren and Mahoney, one of New Zealand's leading firms for architecture and design. We brought Alt's designs to life in the browser — developing subtle animations, interactions, and a seamless flow throughout the site. Built with an intuitive content management system (Craft CMS), we ensured content updates are easy to manage for each of their seven studios across New Zealand and Australia.
Strategy +
Identity +
Design +
Content